Guest-of-honour: Mr Ong Ye Kung, Minister for Health
Anchored in God's unfailing love, St. Andrew's Mission Hospital (SAMH) and Singapore Anglican Community Services (SACS) have been caring for the vulnerable since 1913 and 1967 respectively. Through the years, we have been bringing healing and the relief of suffering to the needy and disadvantaged in Singapore. This year, a significant milestone is reached as we celebrate SAMH's and SACS' 110th and 56th anniversaries.
To give thanks for God's faithfulness and His provision over the years, the annual SAMH and SACS Charity Gala Dinner will mark its return on Friday, 6 October 2023, at The Ritz Carlton, Millenia Singapore. From your sustained giving and generosity, we aim to raise $800,000 to advance our healthcare and community care endeavours.
Support SAMH and SACS in our mission of love by buying tables at the Charity Gala Dinner or making a cash donation.
Each table of 10 is priced at: $5,000, $10,000, or $15,000.
We look forward to having you join us at the dinner!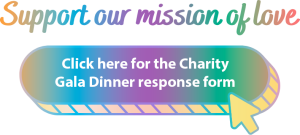 Donations and the full cost of the tables purchased will be eligible for 2.5 times tax deduction.
For more information on the Charity Gala Dinner, please email general@sacs.org.sg or call 6586 1999.