St. Andrew's Nursing Home (SANH) (Queenstown) joined the Henderson-Dawson community for their National Day celebrations.

St. Andrew's Nursing Home (SANH) (Buangkok) organised a carnival to celebrate Singapore's 53rd birthday with its residents.

At St. Andrew's Senior Care's (Henderson) community garden for their seniors, our seniors may enhance their muscle strength and train their fine motor skills as they garden.

Mdm. Laila D/O Kadir was diagnosed with osteoarthritis in both knees before her doctor from CGH referred her to SASC (Tampines) and CHC respectively for day care and physiotherapy.

Known as "The Helpful and Cheerful One" to both the care team and clients, Mr. Kong has been a client of St. Andrew's Senior Care (Tampines) since September 2017.

Read about Mdm. Low's tremendous recovery that eventually led her to do volunteering work at St. Andrew's Senior Care (Queenstown).

Learn about how the care team's perseverance in building a relationship with Mdm. Tham helped her adjust to her new home.

Residents from St. Andrew's Nursing Home (Buangkok) and All Saints Home (Yishun Centre) jointly created a masterpiece for "SPARKS! Art Wellness Exhibition 2018".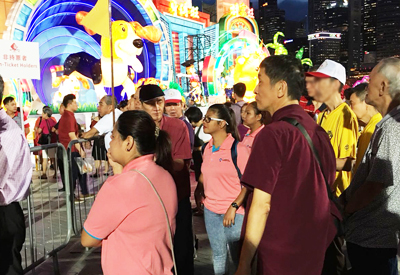 To encourage social interactions among residents and let them enjoy festive celebrations, our staff brought residents to River Hongbao at Marina Bay Platform Float.