ST. ANDREW'S COMMUNITY HOSPITAL
St. Andrew's Community Hospital (SACH) seeks to meet the physical, social, emotional and spiritual needs of our patients by providing competent medical care that is compassionate, personal and focused. SACH provides subsidised rehabilitative and sub-acute care for adult and paediatric patients after their acute phase of treatment at an acute care hospital. SACH is also a member of the SingHealth Regional Health System and works closely with Changi General Hospital and other community healthcare providers in its care programmes. Today, SACH has 246 beds in service at its main building and The Integrated Building.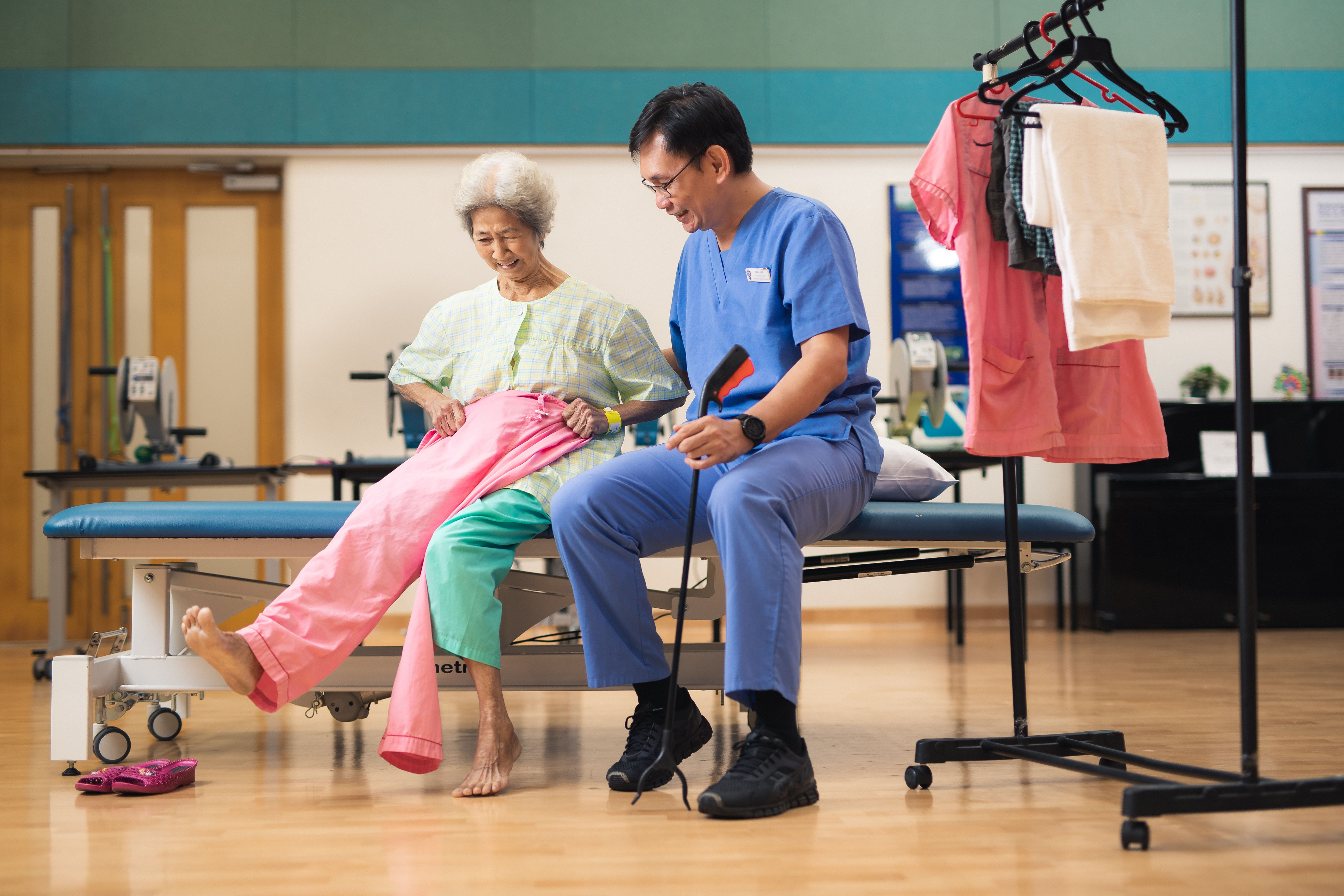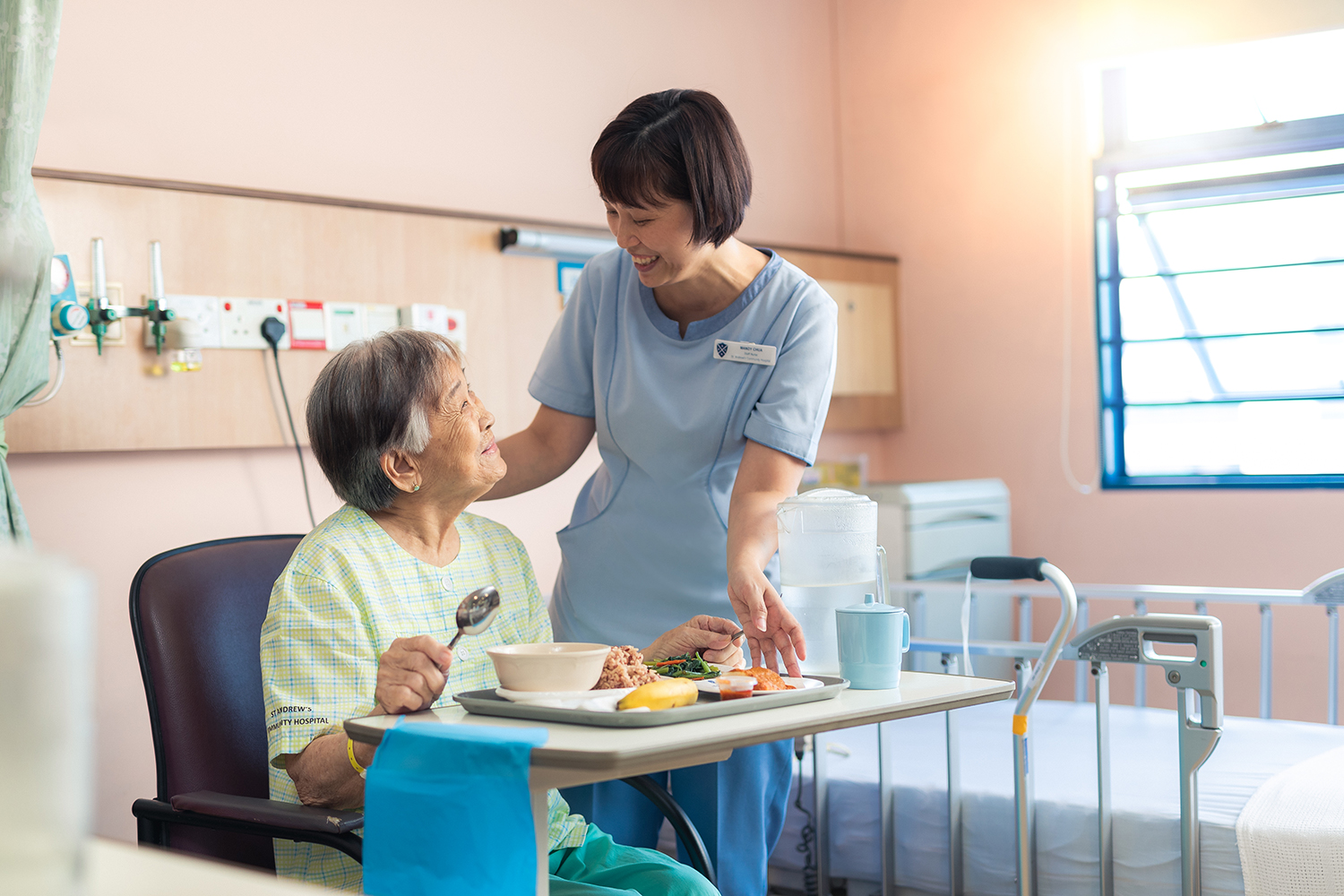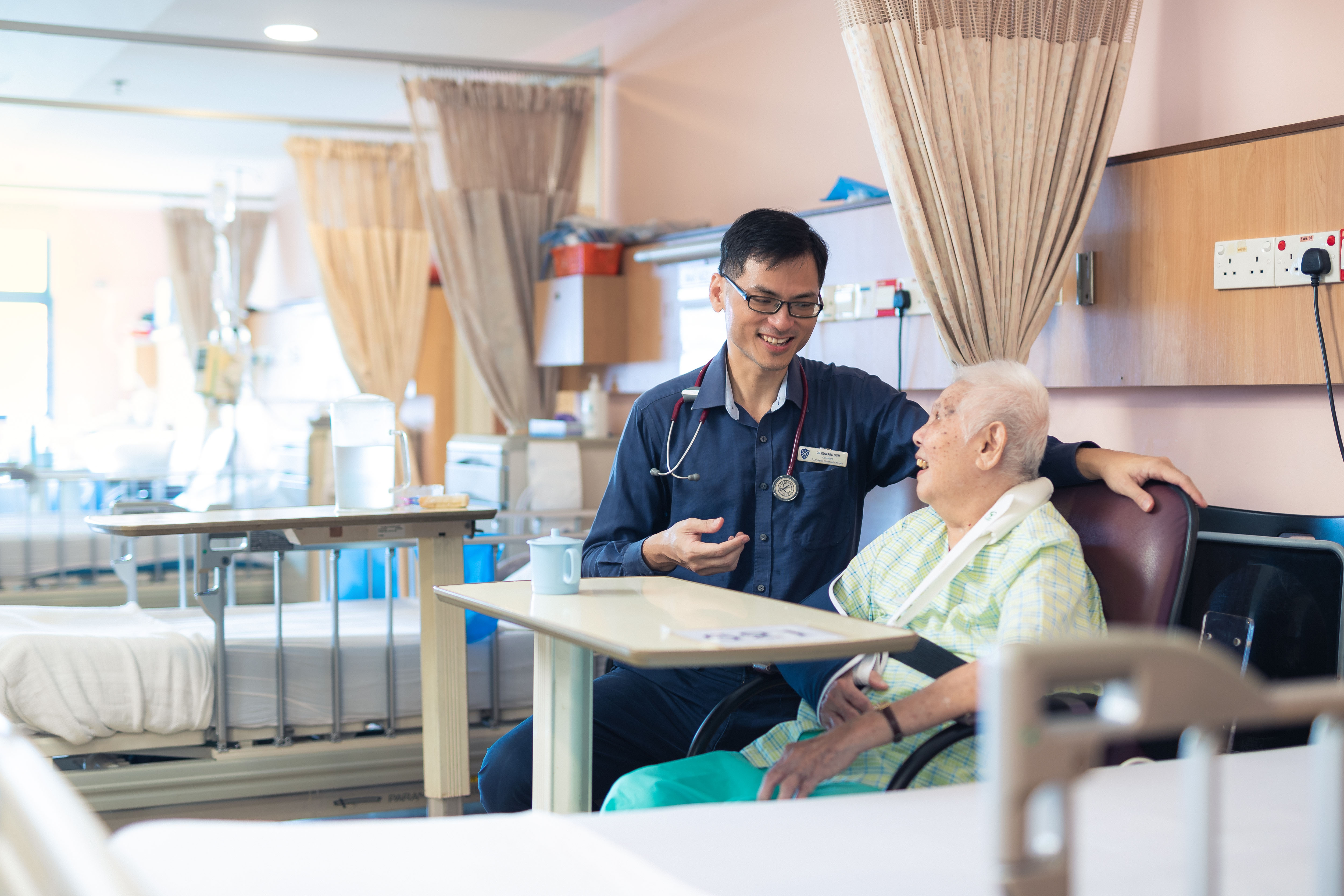 Services
Rehabilitative Care
Provides physiotherapy, occupational therapy, speech therapy and music therapy for patients
Patients undergo 2 to 4 weeks of rehabilitation to help them get back to their best possible function
Dementia Care
Provides customised therapy sessions and social programmes for patients with dementia and requiring rehabilitative care
Sub-Acute Care
Provides care for patients recovering from medical conditions
Palliative Care
Provides specialised care to patients with life-limiting illness and relief from their symptoms
Community Care
Two outpatient clinics at Simei and Elliot Road
Day rehabilitation centre
Community therapy services
Home healthcare services
Admission
Referrals for admission into SACH can be made through:
Acute Care Hospitals
Polyclinics
Primary Care Clinics
Home Care
Community
Government subsidy is available through means testing. MediShield Life is only applicable for inpatient care if the patient is transferred from an acute care hospital. MediSave can be used for patient's out-of-pocket payment after government subsidy and MediShield Life.