ST. ANDREW'S COMMUNITY HOSPITAL
St. Andrew's Community Hospital offers subsidised rehabilitative and sub-acute care for adult and paediatric patients after their acute phase of treatment at a general hospital.
Rehabilitative, Dementia and Palliative Care are provided at our wards in the Main Building. Sub-acute medical and stroke care are provided at our wards in The Integrated Building.
For more information on SACH, please log on to SACH website.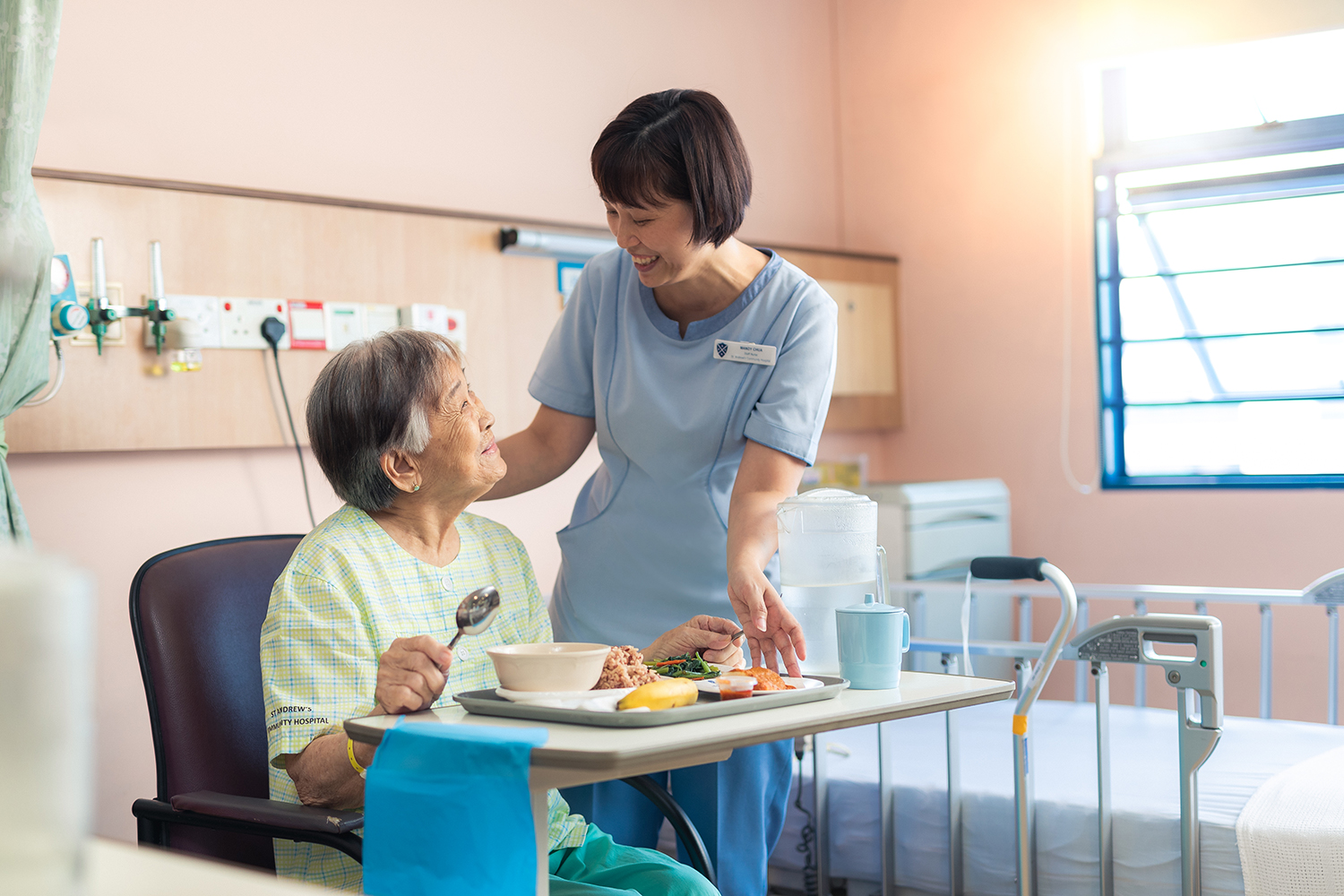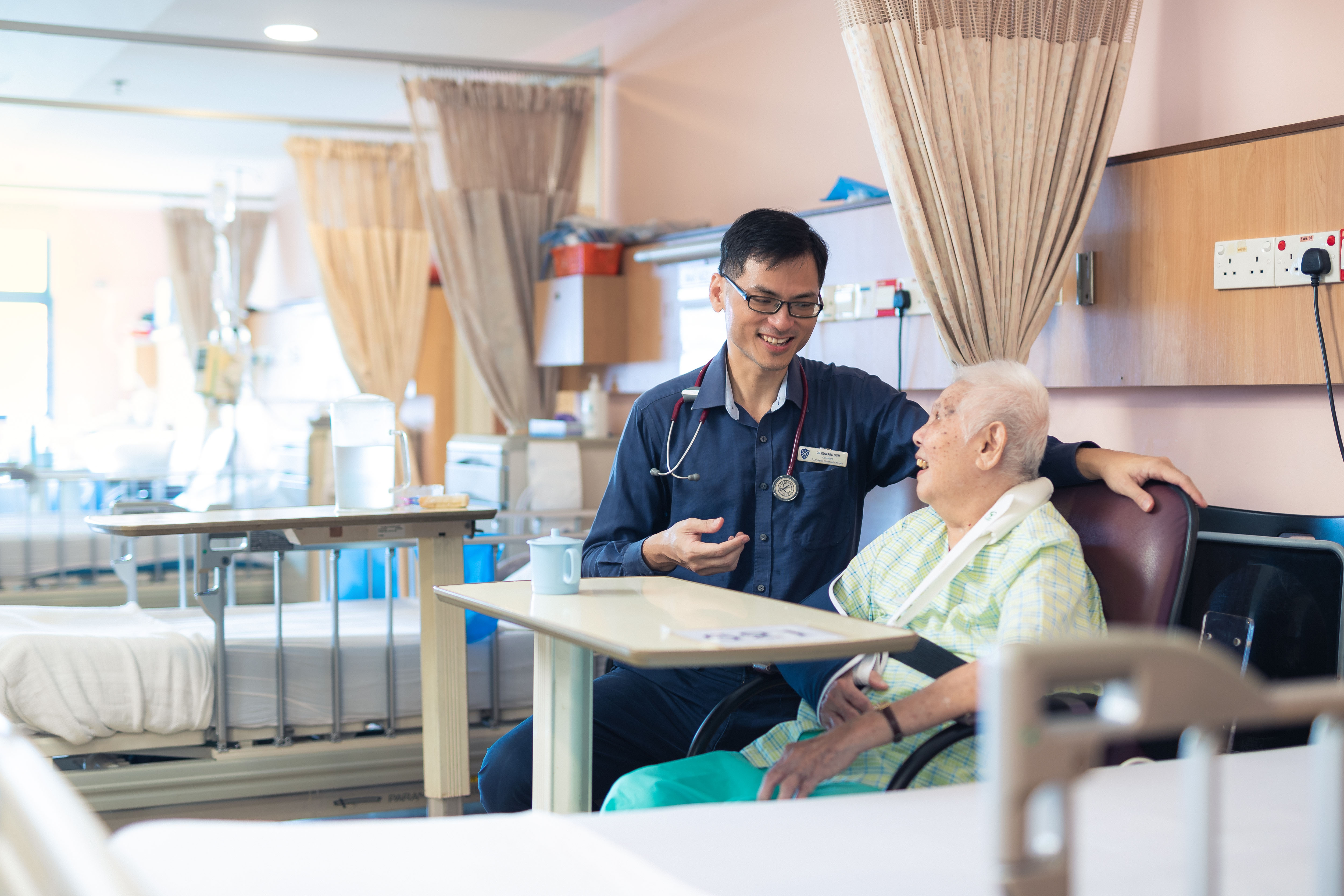 Services
Rehabilitative Care
Patients undergo an estimated 2 to 4 weeks of rehabilitation to help them get back to their best possible function, and may receive physiotherapy, occupational therapy, speech therapy, music and art therapy.
Sub-acute Care
Patients who are recovering from acute illness receive medical treatment and therapy services.
Paediatric Care
Paediatric care is offered to young patients from 2 years old to 18 years old. Referred to us from an acute-care hospital, these patients suffer from illnesses which require longer term non-acute medical and/or rehabilitative care.
Dementia Care
Patients with dementia receive person-centered care in a dedicated ward while they undergo rehabilitation.
Palliative Care
Patients with serious and complex illness receive holistic care aimed at reducing suffering and optimising the quality of life.
Community Care
Two outpatient clinics at Simei and Elliot Road
Day rehabilitation centre
Community therapy services
Home healthcare services
Admission
Admission to St. Andrew's Community Hospital (SACH) for inpatient care is through referral by hospitals, medical specialists or general practitioners.
Admissions from acute hospitals (whether public or private) directly into SACH rehabilitation, subacute or palliative wards are covered by Medishield Life (but only if the patient is a Singapore citizen or permanent resident).
Admissions from the patient's home (through a specialist or general practitioner's referral) into SACH wards cannot be covered by Medishield Life. However, if the admission from home is for palliative care (i.e., the Integrated Hospice and Palliative Care Service) and the patient is a Singapore citizen or permanent resident, Medishield Life can be used.
For more information on referrals and admissions, please contact our Referral-Admissions Team at 6586 8045.