SAMH-SACS Charity Gala Dinner 2019
St. Andrew's Mission Hospital (SAMH) and Singapore Anglican Community Services (SACS) will be jointly organising a Charity Gala Dinner at The Ritz-Carlton, Millenia Singapore on Friday, 25 October 2019, 7.30 pm. We are privileged to have Mr. Heng Swee Keat, Deputy Prime Minister and Minister for Finance, as the Guest-of-Honour.
With our expanded services through the opening of St. Andrew's Adult Home (Sengkang) and St. Andrew's Nursing Home (Taman Jurong) in 2019, our total operating expenditure for our 27 service centres is expected to increase from S$119 million in 2018 to S$146 million in 2019. This year, we aim to raise S$800,000 to continue providing quality and affordable services for our community. We appeal for your support to purchase dinner tables and contribute donations via giving.sg or by downloading the donation form here.
All donations and the full pricing of the tables purchased will be eligible for 2.5 times tax deduction. For more information about the Charity Gala Dinner, please contact Ms. Christine Pang at christine_pang@sacs.org.sg or 6586 1999. To find out more about SACS, please visit SACS' website.
DONATIONS
As a Voluntary Welfare Organisation, the services of St. Andrew's Mission Hospital (SAMH) are made possible by the support from well-wishers. While our work is partially subsidised by government grants and subsidies, we rely heavily on charitable donations to sustain and expand our services. Thank you for making an impact by supporting our services through your giving.
Donations of S$50 or more may be eligible for 250% tax deduction. To qualify for tax deduction, please provide your NRIC/FIN/UEN no. when you make donations. Tax deduction will automatically be reflected in your annual tax assessment.  For more information on donation and tax deduction, please refer to the IRAS website.
Receipts will only be mailed to you for donations of S$500 and above, or upon request.
All donors who donate S$1000 or more are acknowledged in the St. Andrew's Mission Hospital Annual Report, unless otherwise indicated.
For enquiries and feedback about donating to SAMH (and its community services) and/or the collection, use, disclosure or retention of your personal data as donors, please email samh@samh.org.sg.
Online
Support us through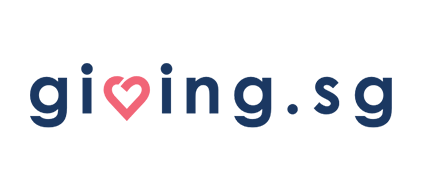 By Cheque / GIRO/ CASH
Cheques / GIRO
Complete attached donation form and mail to:
St. Andrew's Mission Hospital
8 Simei Street 3
Singapore 529895
For donation in cash, you may do so at any of our services