In the bible, the apostle Paul said, "…remember the words of the Lord Jesus, how he said, 'It is more blessed to give than to receive." In line with the Christmas spirit of giving, St. Andrew's Nursing Home (SANH) (Henderson and Queenstown) and St. Andrew's Senior Centre (SASC) (Henderson, JOY Connect, Queenstown and Tampines) held four fundraising events last December, as a way for the seniors to give back to the society.
Even though it was the first fundraising event for all of them, a spread of items such as Christmas tree ornaments, Christmas wreaths, photo frames, lanyards and book bands were handcrafted by the staff, clients and residents for sale within two months.
In addition to marketing these handicraft items to the SAMH services and their partnering churches, SANH (Queenstown) was also invited to sell the items at the Dawson Resident Committee Christmas Fair. These inaugural fundraising efforts raised more than $6,000, which will go towards enhancing the care programmes of the centres and nursing homes.
The resounding success was indeed an encouragement to the seniors, as well as an inspiration for our care teams and the community!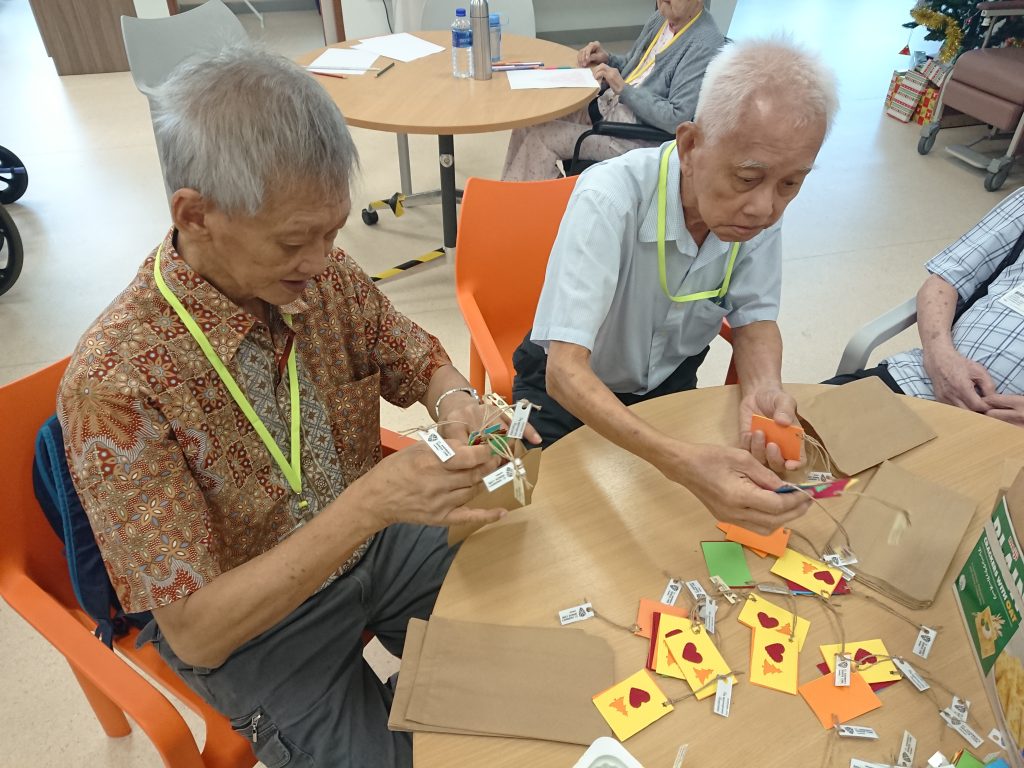 Seniors packing Christmas gift tags for the fundraising sale. They were well-received by members of St. Andrew's Community Chapel, as well as staff and volunteers of St. Andrew's Community Hospital.