In 2018, 37 residents of St. Andrew's Nursing Home (Henderson) and 18 clients of St. Andrew's Senior Care (Henderson) participated in a 6-month Art Therapy Programme, where participants explored art, with themes such as nature, self-care, festivities, and spatial awareness.
Even though most of the participants have no art experience, they persevered despite the challenges faced in picking up a new skill. Gradually, their artworks became increasingly expressive. As the sessions progressed, they experienced healing, a renewed sense of hope, and at the end of the programme, requested for more art therapy sessions.
The famous French artist Henri Matisse said, "Creativity takes courage". We applaud the participants for their courage in stepping out of their comfort zone. Their artworks, exhibited at St. Andrew's Nursing Home (Henderson) on 17 and 18 December 2018, were a testament of their courage and creativity.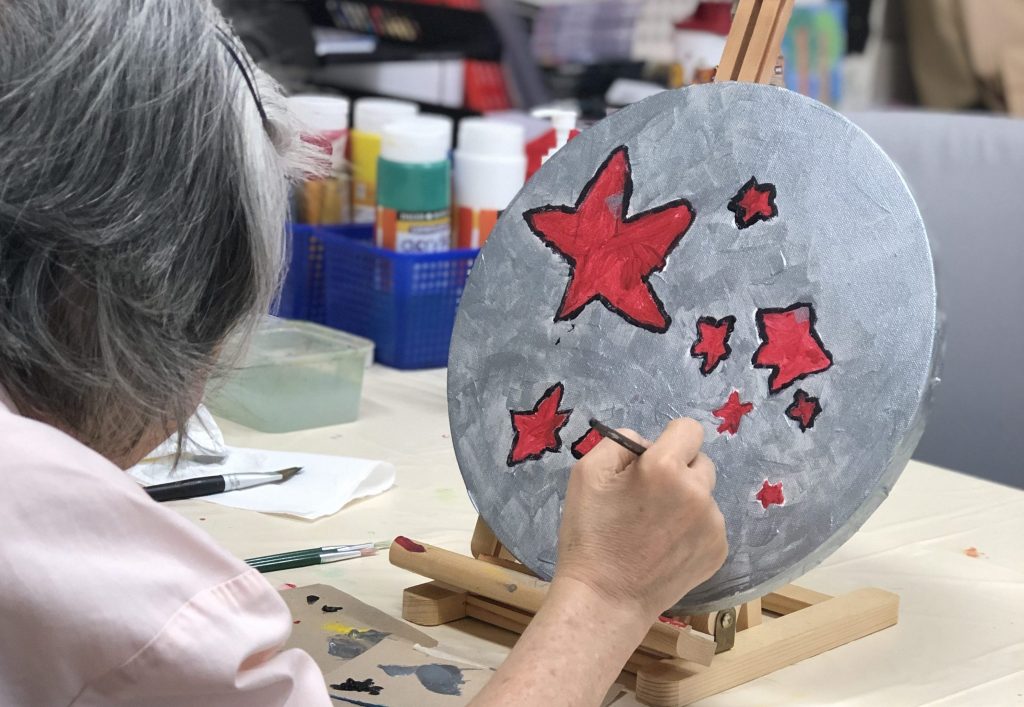 Through the process of creating their artwork, participants experienced healing, as well as renewed hope and confidence