Since January 2020, seniors of St. Andrew's Nursing Home (SANH) (Queenstown) and St. Andrew's Senior Care (SASC) (Queenstown) and their families can spend more time together while engaging their senses in nature. A therapeutic garden has been upgraded with help from National Parks Board (NParks), as a shared facility for the nursing home residents and clients of the co-located Senior Care Centre.
Besides enjoying the fresh air, sunshine and flowers, seniors can relax to the sound of chirping from artificial birds in the garden, as well as engage in hands-on gardening activities such as cultivating vegetables and herbs. Mdm. Woo, client of SASC (Queenstown) shared, "The garden is a wonderful addition. My friends and I can chit-chat and take care of the plants, and I feel joyful being out in the sun." For Mdm. Chia, resident of SANH (Queenstown), the variety of plants in the garden serves as a comforting reminder of her childhood days spent gardening in the kampong.
Moving forward, SANH (Queenstown) looks forward to having volunteers from NParks hold gardening workshops for seniors there, providing more opportunities for the community to participate in the lives of the residents and clients.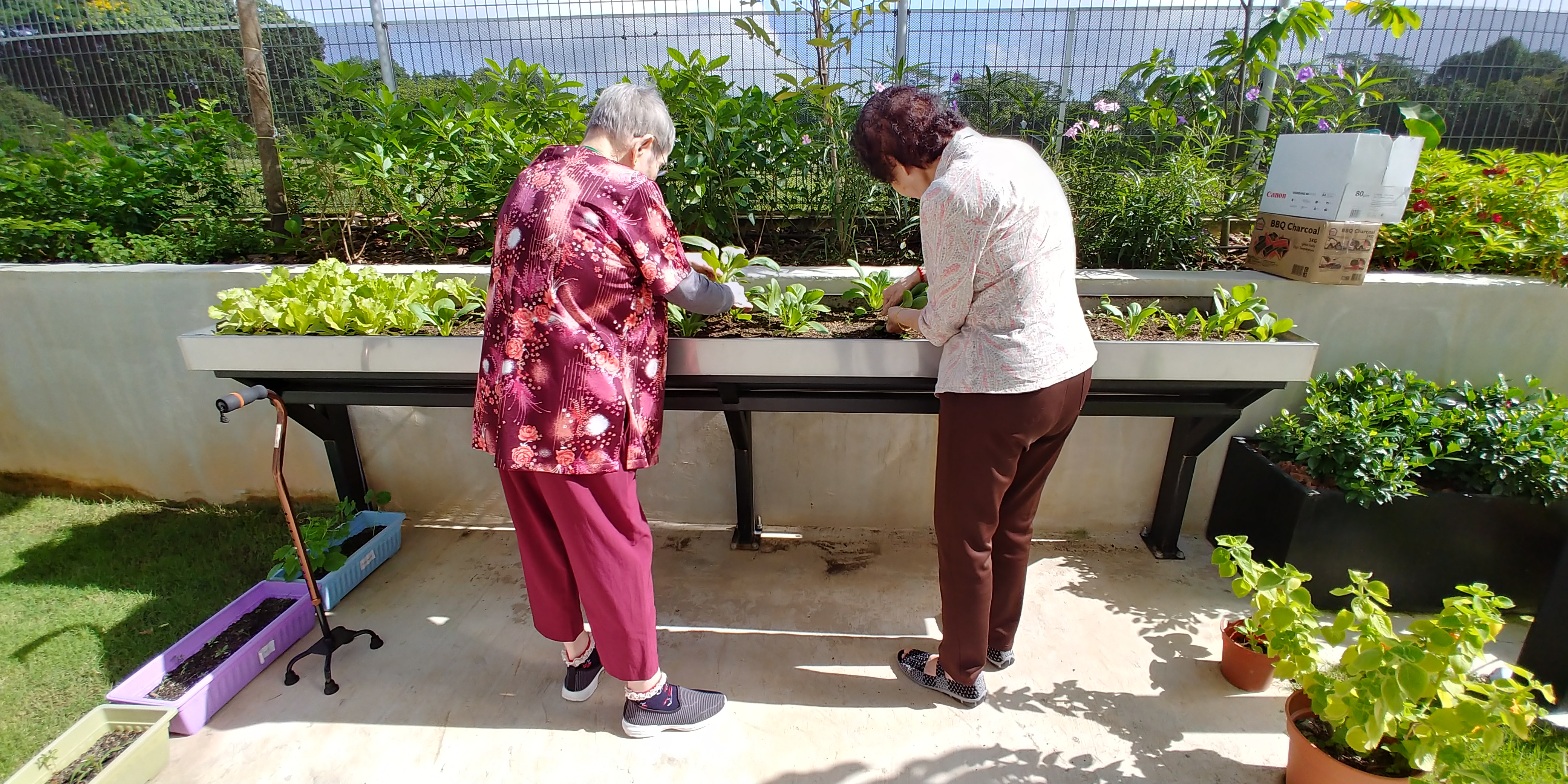 Mdm. Woo and Mdm. Khoo, clients of SASC (Queenstown), harvested pak choi to cook for their meals.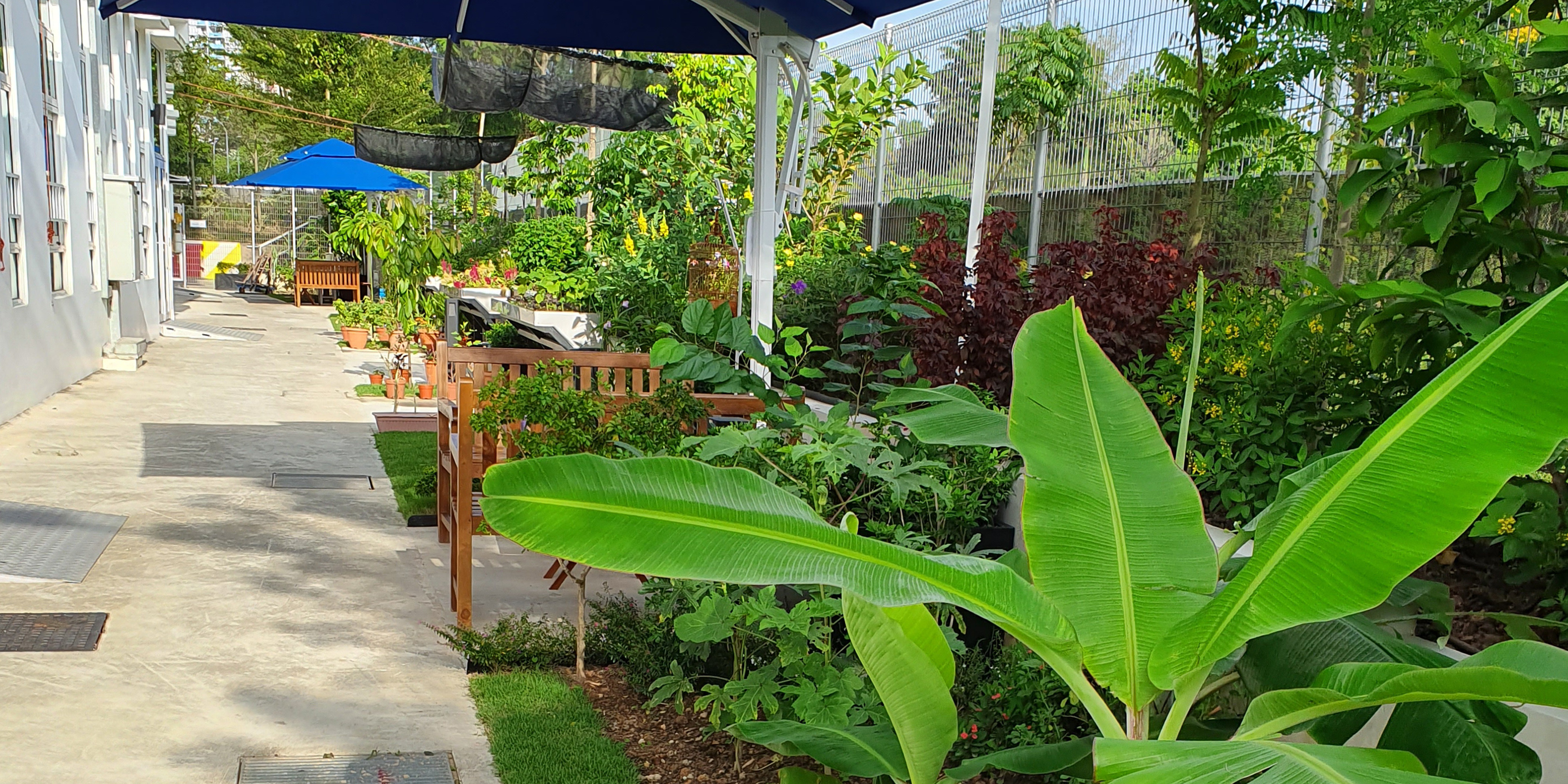 Pathways in the garden are specially built for seniors on wheelchairs to enhance their accessibility to attend to the plants.